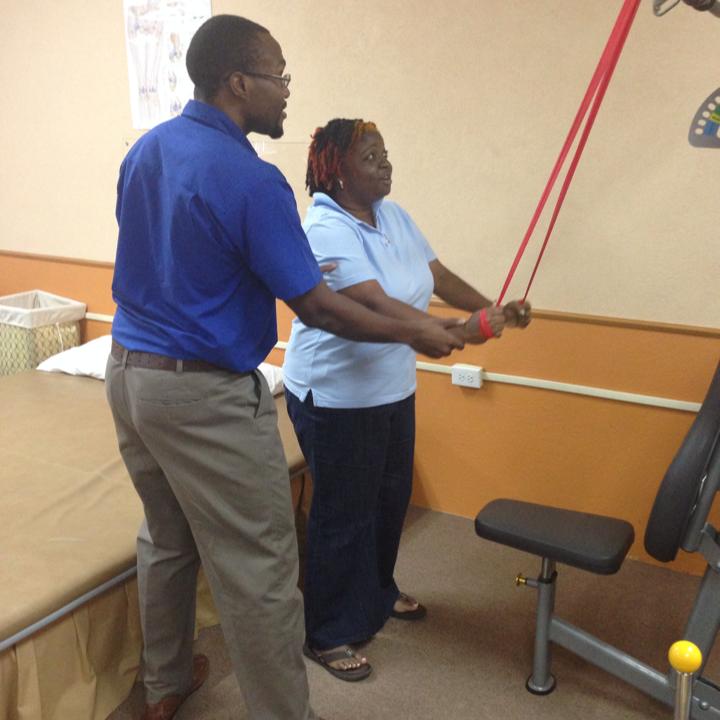 Mobile Physical Therapist in Maitland. Professional Mobile Therapist Orlando, FL.
When I called Harry, he was very happy to talk to me about the work that he has put in towards his practice. I could tell right away that he was very motivated towards growing his work because he explained what it was that motivated him to work every day. He told me that it all started when he had noticed that there were so many patients that were not able to get the care that they required because of hurdles like dealing with insurance companies. Personally, I have experienced what it is like to have extended amounts of physical therapy. It can be a real struggle to afford the professional service that it takes to heal after an accident. Many people have to use whatever their insurance company allows them to get, which is often not the full range of services that it takes to heal properly. Harry thought that he could help these people by forming his own practice, and also driving to the patient instead of making them go to an office. If you are injured, then it can be a real challenge to get into your vehicle and drive over to an office. The entire experience can be really weird for some people because they must leave what they are doing and incur additional costs for transportation. Harry wanted his practice to be mobile so that he could give the level of care that he thought was appropriate for his patients.
I liked talking to Harry because the conversation was really focused on how he provided value and care for his patients, as opposed to being strictly business talk. This showed me that he was eager to grow and establish himself as a great physical therapist in Orlando. He offers a full lineup of physical therapy. Including all the different exercises and tools that you would expect when working to heal after an accident. Harry offers a professional and full mobile therapy practice for Orlando residents.
He currently tends to his patients around the Maitland area. However, he does have some big goals for growth in the future. He wants to reach the point where he can hire additional professionals to help him scale his practice. He says it could be a challenge because you always have to be careful with who you choose for your team, that way your patients always end up getting the value they deserve. Harry aims to keep up his great work for his patients by providing them his personalized 1 on 1 experience that they can use to start feeling better. By providing his mobile therapy services in Orlando, he can treat hurting patients at a level of higher quality that they just cant get from a traditional physical therapist. If you are looking for a professional mobile physical therapist in the Maitland area, you can definitely count on Harry to be there with his reliable work.