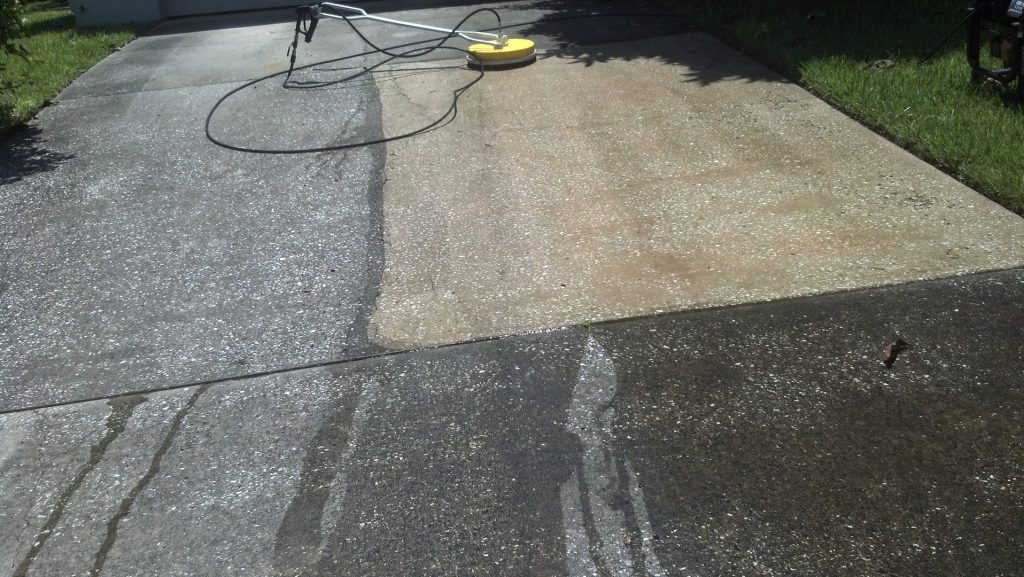 Central Florida Pressure Washing. A reliable service for pressure washing in Orlando, FL.
For over 11 years, Drake Dickerson has been providing excellent service for the central Florida area with his hard work and expertise in pressure washing for residential or commercial needs.
Originally started to fund a school trip, Drake built his pressure washing business from the ground up! Now with the help of others, he formed a great business centered around the Oviedo area. His first and most loyal clients found him after he passed around flyers advertising his newest business endeavor to the neighborhood. Today, he serves numerous clients around the Central Florida region with high quality pressure washing services. Some of the different areas that he can do service on would include: driveways, sidewalks, fences, pool areas, curbs, walls, and gutters. He offers a low price on his services which means that you can take advantage of great rates for even larger projects.
Drake's Pressure Washing is known for being reliable and getting the job done right. His previous clients have great feedback for him and his team. Which means that you can count on them for a quality pressure washing service.
Like most business owners that work with contractors, Drake found that it was a bit of a challenge to find good workers for his business. Often times we are found with contractors that are not of the best quality for many reasons. Sometimes they are not experienced enough with the projects they are working, and sometimes they are just unreliable on the job. This pressure washing business makes sure to only send you workers that know what they are doing. Another issue is that there is a high demand for contractor work, but there isn't a very big supply of workers that own trucks. Some other businesses may try their best to expand rapidly, but then they are found with a high turnover rate with their employees. Drake has been working on this business for a large part of his life, so you know that he had ample time to form his team of pressure washers. In the future, Drake plans to grow his business to be able to service other cities outside of Central Florida.
If you are in need of a pressure washer in Orlando, then you are going to want to give Drake a call first.
If you need high or low pressure cleaning you can expect a great price no matter what area of your home you may need to be cleaned. Don't settle for others who provide the same work for lots more. This pressure washing company has competitive pricing in order to save their clients some money, but also to be able to service even bigger jobs without breaking the budget. From complete house pressure cleaning, to boat and dock pressure washing, you can expect the same reliable work from Drake's Pressure Washing. Check with Drake first before you choose your preferred pressure washer, you may be surprised at the rate he can offer you.